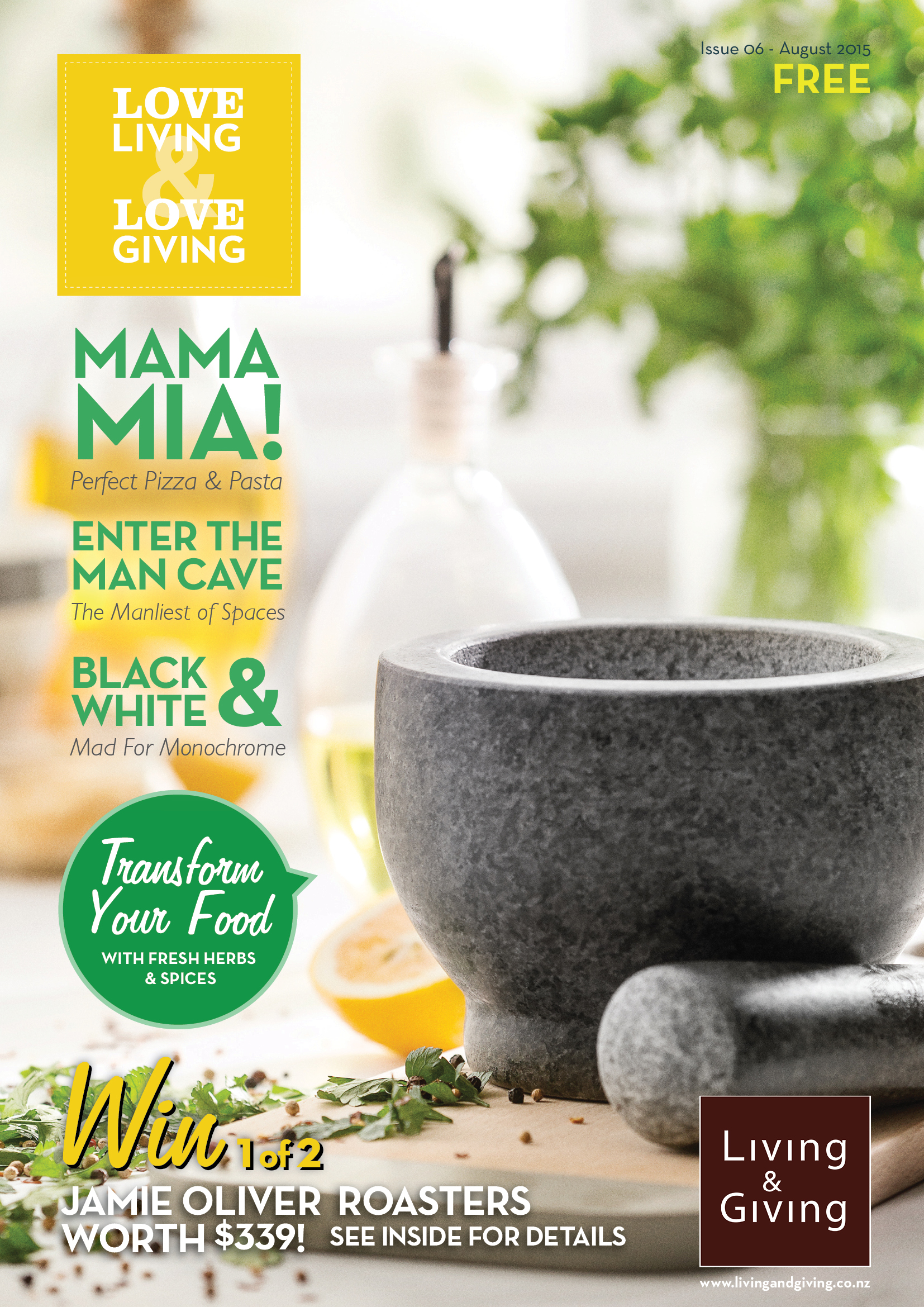 The latest issue of Love Living & Love Giving is in stores now! It's jam packed with inspirational ideas for your home. Depending on how you like to furnish your living space, this issue is filled with inspirational ways to create the perfect home for you.
Mad For Monochrome - There are simple suggestions on how to keep your home modern yet muted using their range of classy furnishings and homewares.
Add Some Flavor! -Spice bags, herb strippers, pepper mills, you name it, they've got it! It also includes insightful tips on how to get the best from your herbs and spices.
Competition Time! - Head over to their website www.livingandgiving.co.nz and be in to WIN a Jamie Oliver Tefal Slow Roaster worth $339.99! -Two to be won!
Also featured in this issue is, Cook Like Jamie Oliver, Welcome to the Man Cave and much much more! Its honestly an awesome magazine.
Head into your nearest store NOW to get your very own issue of Love Living & Love Giving!