We're taking part in The Big New Zealand Easter Egg Hunt with this bunny and its basket full of chocolate eggs. Ready to be decorated and stuck on your window, so it can be seen by everyone hunting for Easter Eggs this weekend.
A PRIZE TO BE WON
Upload a snap of your bunny to our Facebook or Instagram page and tag us with #PumptEggHunt to be in to WIN a copy of your artwork printed on an A4 canvas.
We look forward to seeing what you create. A fun project for the little ones who don't want to miss out on any festive celebrations! Happy Easter from PUMPT!
#PumptEggHunt #NZEggHunt #pumptadv #happyeaster #eastercompetition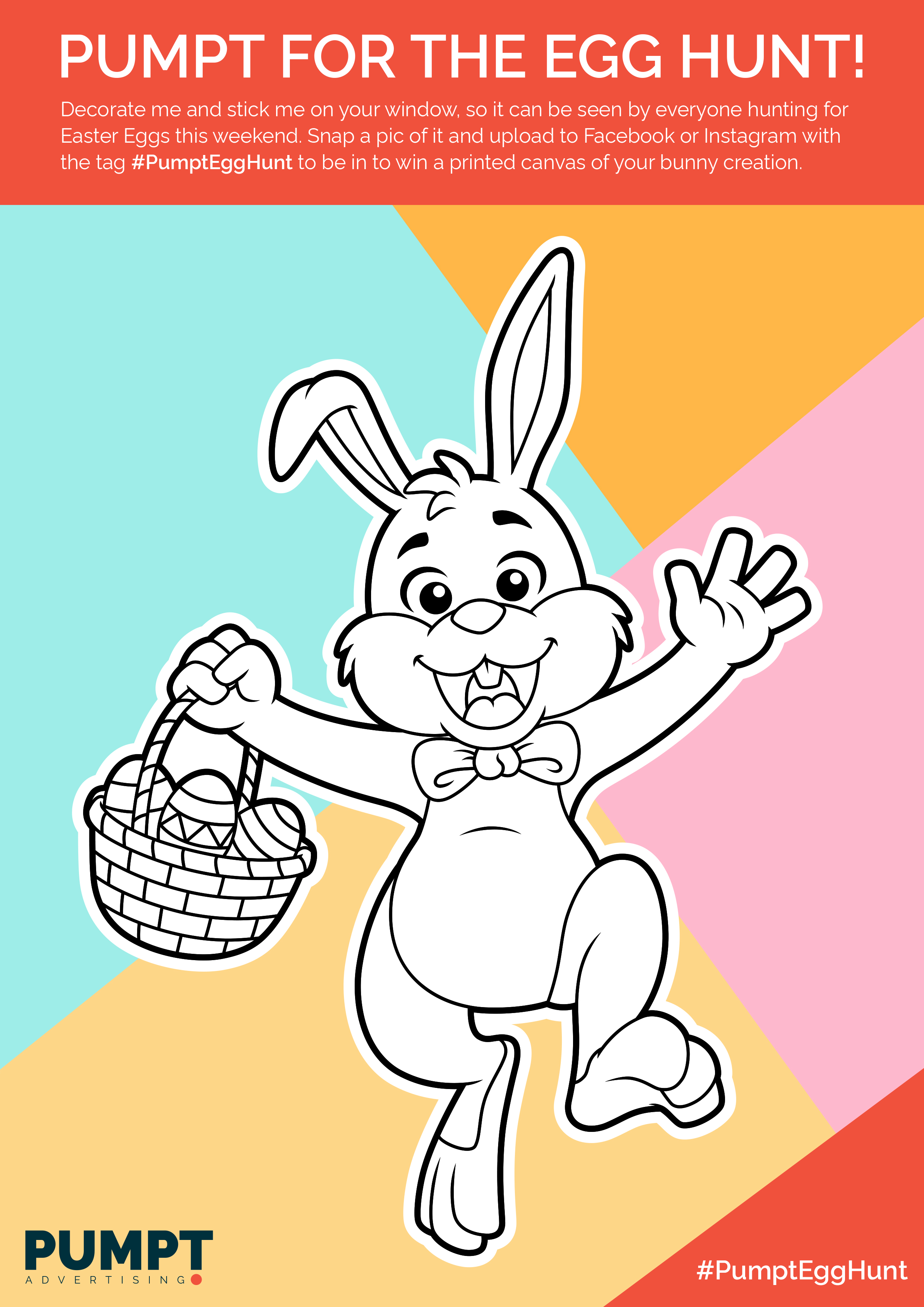 Click below to download the full colour PDF

Pumpt for the Egg Hunt - Colour (428 KB)
Click below to download the black and white PDF

Pumpt for the Egg Hunt - Black (424 KB)
T&C's: Photo must be printable at an A4 size. We may contact you to send us the original file. Winner will be announced next Thursday 16th April, 2020. Prize will be delivered after lockdown and we will be in contact to confirm this with you.