Welcome to our 1st birthday issue of @home!
This issue we celebrate summer and offer inspirational ideas for in and around the home to get you ready for the fabulous festive season. Merry Christmas from your @home team
Your @home crew have had enough of the winter rain and we are feeling inspired by the warmer weather as we head into summer.
Although a busy time of year in the lead up to Christmas it is also the time when we as Kiwi's want our homes to look the best for the big day as we host friends and family for the festive season. This can be done by sprucing up the gardens or embracing some new homeware accessories as the options on offer are endless.
This issue we celebrate being 1 year old. In our small team alone two of us are building new homes, one is re cladding and another doing a renovation. So we have had plenty of inspiration and ideas through the pages of our previous issues. Whether you are renovating, building or doing some DIY we wish you a fabulous festive season and look forward to seeing you again in the New Year.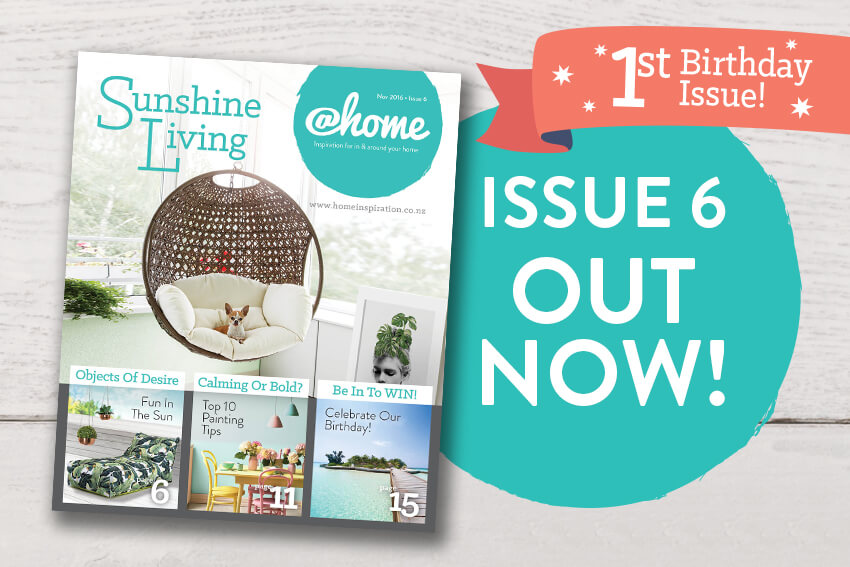 Thank you for all your fantastic feedback and to our loyal advertisers and readers. We salute you.
From your @home team